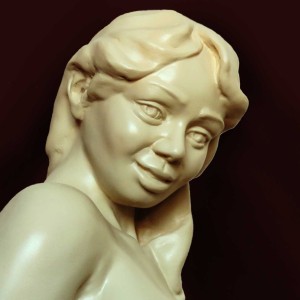 Mary of Egypt was a curious 5th century Saint who's uninhibited youth was legendary, yet transformed when she happened on a statue of Mother Mary in Jerusalem.  After this discovery she returned to Egypt, her home, and lived out her days as a desert hermit, sans vêtements.  Apparently shunning clothes for the remaining years of her life.  Interestingly, much of this story was conflated into the myth of the Penitent Mary Magdalene as reformed prostitute. Throughout the Renaissance, works of Magdalene clearly draw parallels from Mary of Egypt.   And is why many painting and sculptures depicted Magdalene in less than modest dress.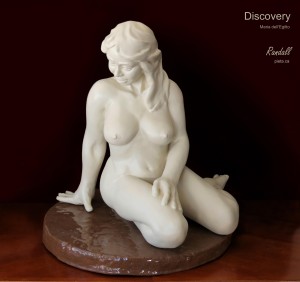 Of course Mary Magdalene was no more a repentant sinner then you or I. And for that matter, nor was Mary of Egypt.  All of us fall short.
Discovery is my attempt to honour this Saints dedication to live a simple life.  After her experience in Jerusalem Mary was transformed back to the innocence of Eden. And we are called to see her fully clothed in the light of creation.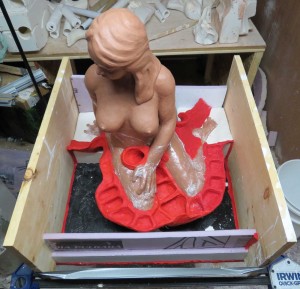 Discovery, Maria dell'Egitto sits nearly 18 inches tall and was my first mid sized statue.  She required me to learn how to effectively contain columns of wet plaster during the casting stage and so I experimented with different shoring/framing methods.  Follow me Step by Step through this learning process.  My goal was to have a plaster mould that would be sophisticated in it design to allow a single clay slip pour. Just click and see for yourself..,