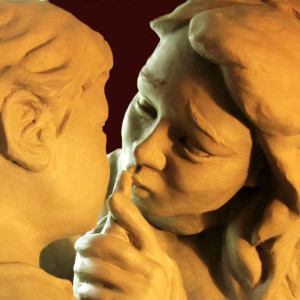 The Pieta motif is a timeless design dating back  well before Michaelangelo's famous masterpiece in St Peter's Basilica.  And so my Pieta Amare is not unique but more a continuation of this tradition.   Artistic renderings of the crucified Christ and Mary, have been painted and carved for centuries.  Michelangelo's stands out as vastly superior due in large part to his dedication to realism. Realism for me is the challenge.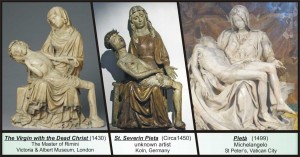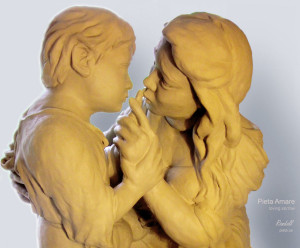 The Vatican Pieta is a goal that is far out of my skill level, but still motivates me to see the design through a new perspective.  One of Foreshadowing. Mother Mary and the young Jesus are viewed in a personal moment of healing and love.  Mary kisses her sons injured finger, while our Lord Jesus simultaneously blesses his mother. Both are aware of future suffering, however, their concerns are not for themselves, but rather for the other.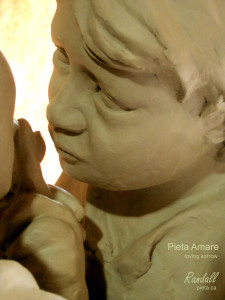 This in the spirit of Saint Paul and   1 Corinthians 13   "the greatest of these is love"  Pieta Amare loosely translates from Italian as Loving Sorrow.  Which combines  platonic with agápē love.  This Charitable love inspires us all to be concerned for the suffering of others.
Follow me from concept of design through plaster and clay casting.